ABOUT THE PERFECT IMPRESSION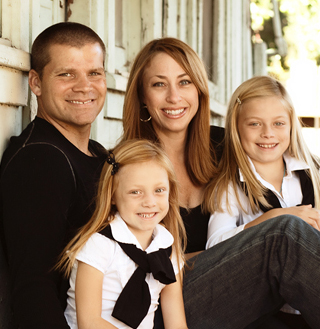 Owner and designer, Suzie Abrahams, knows what it is like to juggle two girls and a busy schedule. For Suzie, being able to find the perfect gift online not only was her calling but her passion.
She launched The Perfect Impression 2007 in hopes of restoring the joy of gift giving to women everywhere. In the process, exhausted moms, busy wives, doting grandmothers and professionals with hectic schedules found their savior. They rejoiced in the small wonders that occur when thoughtful and precious gifts are made.
Suzie unveiled her exciting line of monogrammed products at local shows and boutiques and within a matter of months, she had created a shopping environment that inspired customers to become designers in their own right, a place where they could take pride in their creations, and delight in the art of gift giving.
Suzie's mission is to help customers find something personal that has meaning and value. Her attention to detail is unparalleled, as is her desire to provide reliable craftsmanship and an enjoyable experience that will keep you coming back time and again. She invites you to grab a glass of wine, listen to great music and relish the opportunity to plan your next perfect impression.